Private Activities VIP
Exclusive experiences geared to getting to know the places which best preserve the authenticity of Tenerife. We have selected three exclusive programs for our customers to discover the sites which best represent the natural, cultural and historic heritage of our island.
Our expert guides will work with you in your language (Spanish, English, German or French) on these itineraries designed to ensure our visitors get to see the best of Tenerife. Three unique and personalised experiences where visitors are always given the choice of changing the details of each itinerary in accordance with their preferences.
Teide National Park
 Volcanic experience
Complete tour that includes a hiking route through this National Park that is also a World Heritage Site, an essential activity for all who visit Tenerife. The general road that runs through the complex volcanic structure of Las Cañadas is explored to recreate in its viewpoints the imposing presence of El Teide, the third highest and voluminous volcanic structure on the planet. At the end of the route you can enjoy the majestic volcanic landscape on the Roques de García trail.
Rural Park of Teno
From the sea to the summit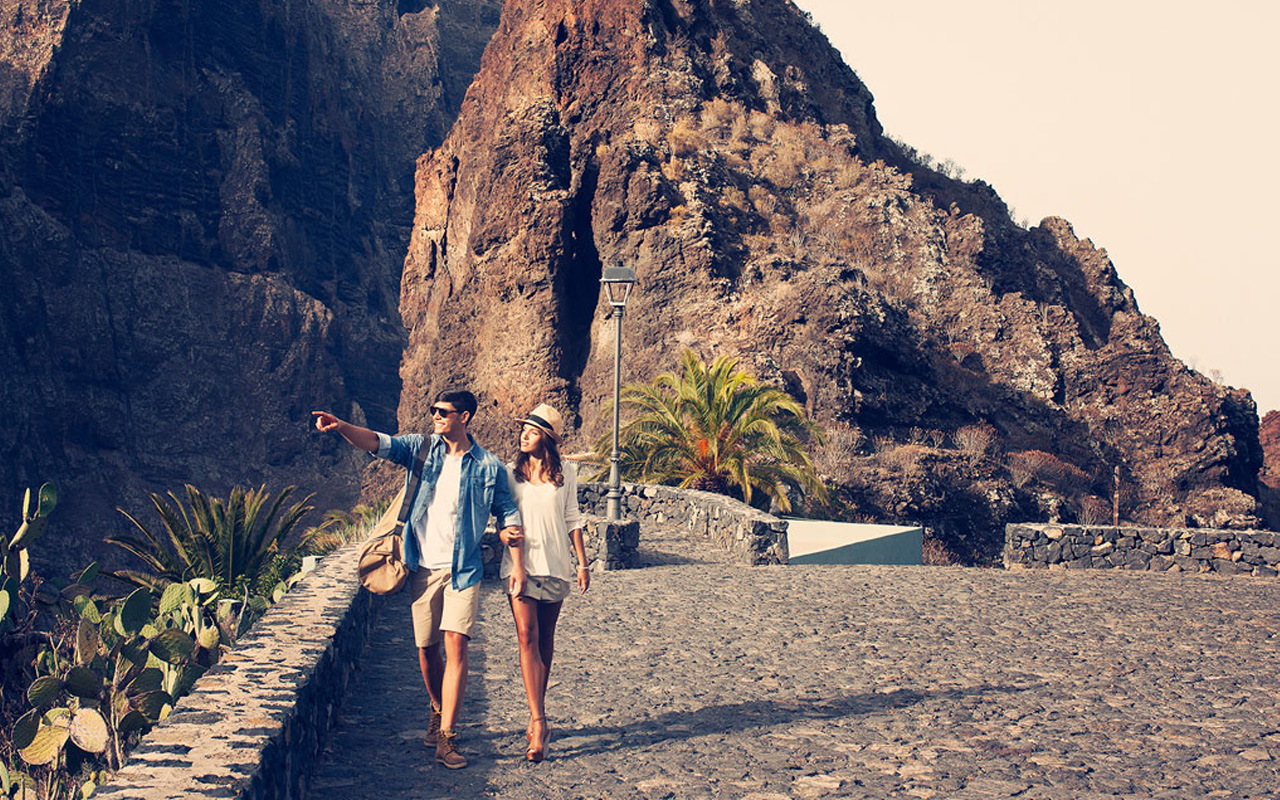 In Tenerife there are numerous places where you can still see samples of the traditional way of life of the island. But especially in one place you can discover its most unique elements: The Teno Mountains. This rugged and isolated territory has led to the conservation of the landscape and traditional practices that have gradually disappeared from other places on the island. This experience aims to mirror this comprehensive vision in a tour around this highly unusual region of Tenerife. Old towns which were buried by the volcano, woods which populate the volcanoes, old volcanic land, new volcanic areas, human adaptations to the region…
Anaga Biosphere Reserve
Route through the mountains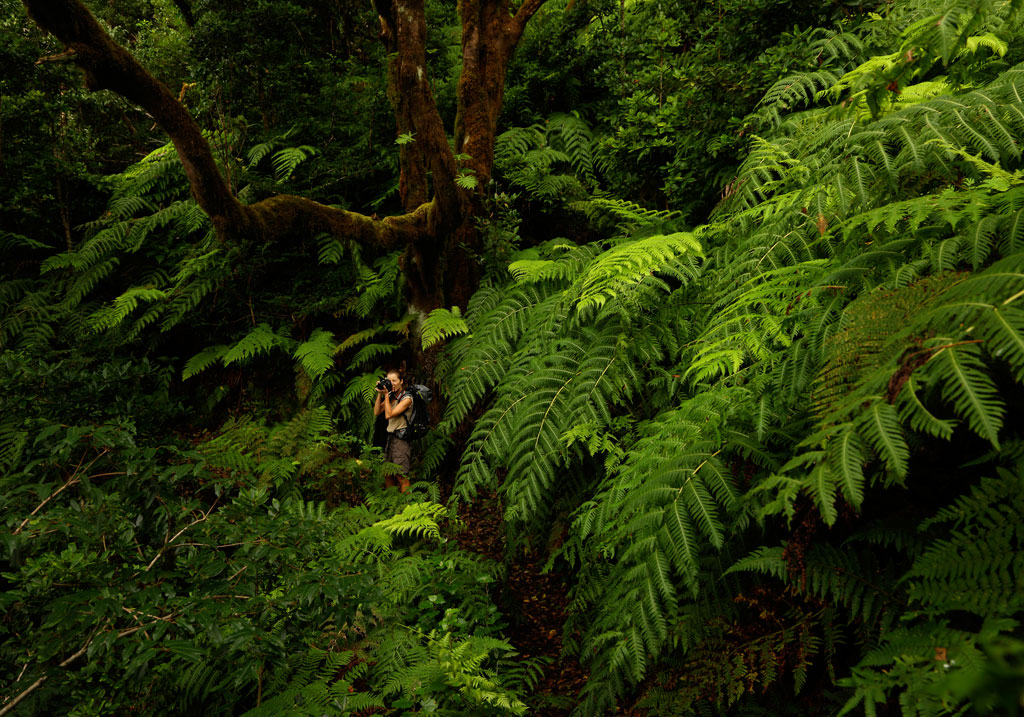 The Anaga massif lies in a privileged position which enables us to start the morning with a walk through the old town of La Laguna. UNESCO declared the town a World Heritage Site in 1999 as an example of a non-walled colonial town. A few kilometers further bring us to the lush laurel woods in the midst of steep mountains. We then cross the Anaga massif stopping at the viewpoints and end with an easy hike to get to know and enjoy this type of sub-tropical woods.
Condiciones
Price: 250 € up to 4 people. Extra person + 30 €
Meeting point: Custom
Includes: Exclusive transport in 9 seats van, private tour, opcional hiking, guide and insurances
Maximum number of available seats: 8. *For biggest number of persons consult.